Adrenaline and safety on the track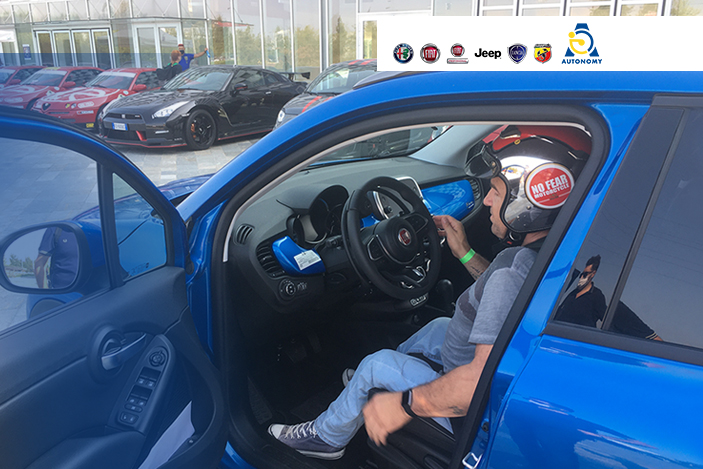 Last September 13th, on the asphalt stripes of the Lainate ACI-Sara Safe Driving Center, the members of the amateur sport club Amici Speciali have enjoyed a day driving the vehicles provided by FCA Autonomy, an Alfa Romeo Giulia and a Fiat 500X.
The event, organized by "Kivi SrL" from Vigliano d'Asti, brought the attendees on the track, where they were involved in free practice sessions with a safe driving instructor.
The guys showed courage, will to learn and potential, in a situation that mixed adrenaline and safety.
A full immersion on the track, with many briefings, that allowed them to learn the basics of road safety and the pillars needed to drive on the track for the very first time. Everything in the name of fun and in complete safety.